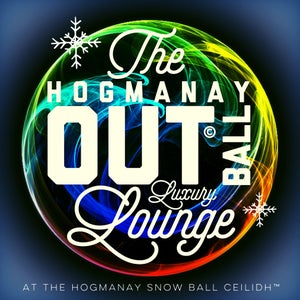 £

89.99 - On Sale
A sumptuous drawing room becomes...
The OUT Ball™ VIP Luxury Lounge
@ the Hogmanay Snow Ball Ceilidh™ 2017
The Assembly Rooms has a magnificent, vast Drawing Room which will become a exclusive VIP lounge for those who enjoy the seasonal OUT Ball™ Ceilidhs. It'll give the community who love the big, revived Halloween and Spring ceilidhs the opportunity to have a beautiful Hogmanay experience in a dedicated LGBT+ environment.
We promise it'll be special!
The OUT Ball Ceilidh™ Luxury Lounge
@ The Hogmanay Snow Ball Ceilidh™ 2017
*All are VIP ticket(s)
*Strictly limited availability
*One OUT Ball Lounge Table of Ten is available (to book please contact us ideally via Facebook)
Enjoy Edinburgh's magical Hogmanay Snow Ball™ Ceilidh from your exclusive base within the luxurious and fabulous surroundings of the dedicated LGBT+ VIP Lounge with its chandeliers and beautiful marble fireplace.
Enjoy comfy sofas and tables & chairs, delightful winter décor with candles and sparkling lighting adding a romantic appeal. Come and go as you please - between both magnificent ballrooms and your VIP LGBT+ escape - using your unique purple wristband for access.
🌈 Included in the price:
⭐ The Hogmanay Snow Ball Ceilidh™ 2017
⭐ Access all night to the OUT Ball™ VIP Lounge
⭐ Seating for everyone inc sofas and tables
⭐ Arrival Dram of Malt Whisky & Petticoat Tails
⭐ Helpful, professional Service on hand
⭐ Tastings of special Whiskies & Liqueurs
⭐ Savoury speciality Snacks & Nibbles
⭐ Special sweet Treats, Chocolates & Cake
⭐ Party 🎉 Hats, Crackers & more
... all evening!
The OUT Ball™ VIP Luxury Lounge will have entry security and helpful, highly experienced hospitality service.
A 3% booking fee applies.
Please book early as VIP tickets always sell out long in advance. Thank you.
Hogmanay 🎉 2017
Be in the best place!
www.HogmanaySnowBall.com